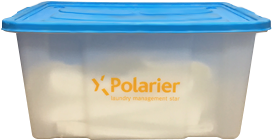 SPECIALLY DESIGNED
LOGISTICS ELEMENTS
At Polarier we have specially designed logistics elements for storing and transporting linen, BACs and BAGs. This container system will help you save space in your Linen Room and in the laundry, enhance your inventory management system, extend the useful life of linen and enable you to arrange and classify items of clothing by families and customers.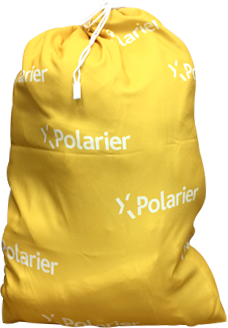 ORDER MANAGEMENT (BAC by BAG)
A logistics process is essential in order to provide an excellent service. Therefore, we have designed the BAC by BAG order management system. BACs enable clean linen to be transported to its place of use in optimum condition. BAGs protect dirty linen until it reaches the production centre, where it is monitored and cared for at all times.
The system optimises operating expenses and replacement costs; it guarantees the availability of the linen and enables the various points of the linen cycle to be controlled, thus increasing its quality. And it also reduces the number of items that go missing or accidentally get mixed up.